YOUR HIGHEST EXPECTATIONS
"Live an amazing experience feeling at home"

DISCOVER THE ETERNAL CITY
Choose the Splendor Suite Rome to accompany
you in this journey through the beauties of Rome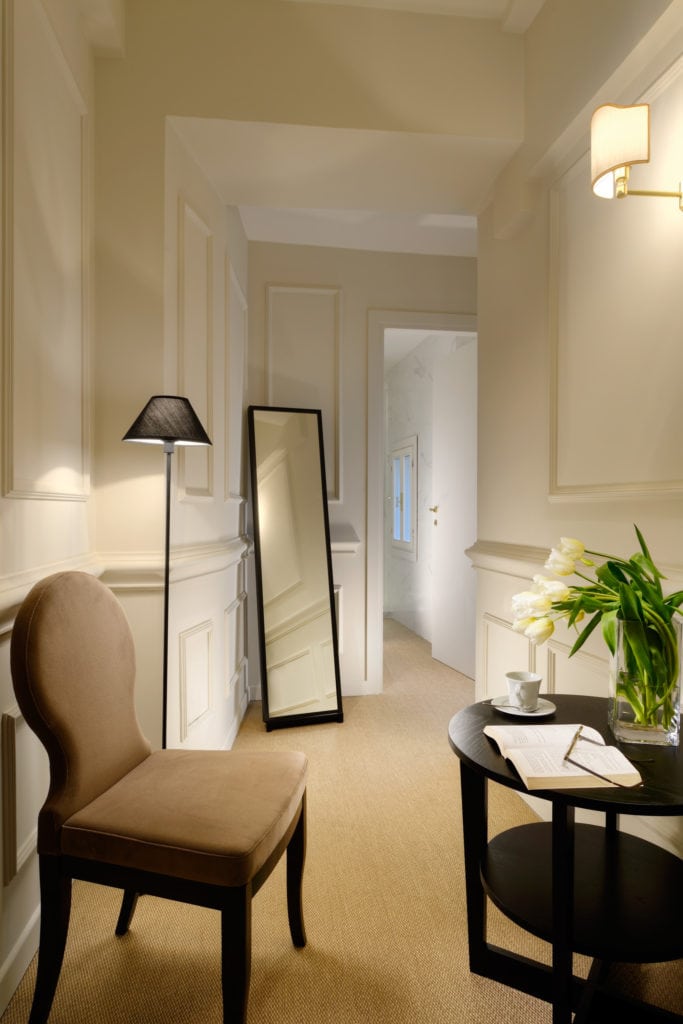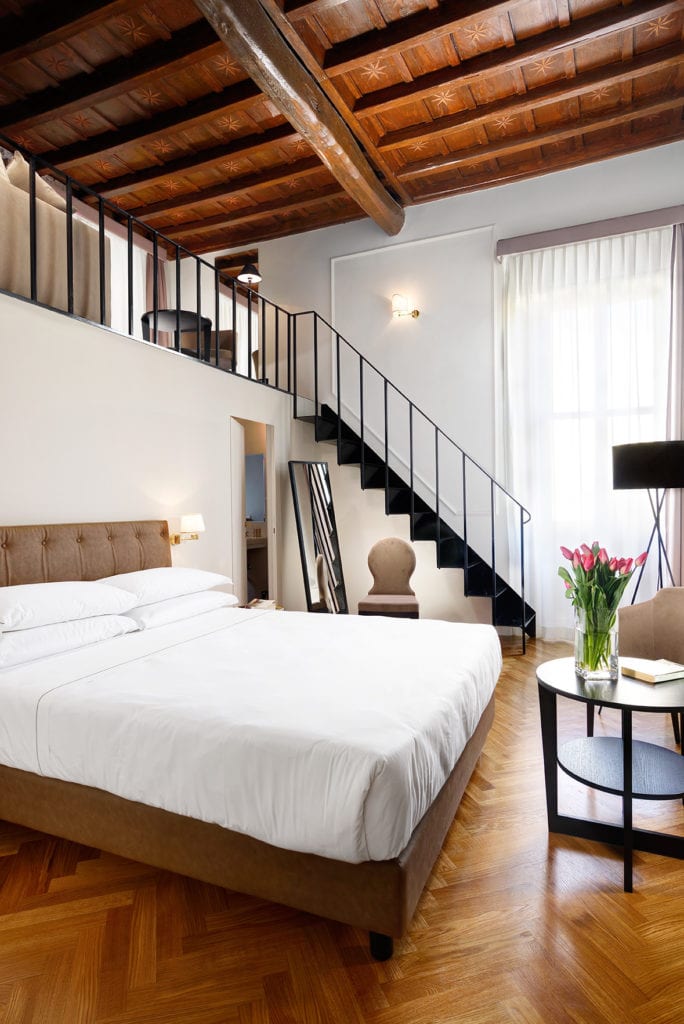 Our Suites are furnished and cared for in the smallest details, inspired by a classic and modern paradigm, in an attempt to combine history and hospitality.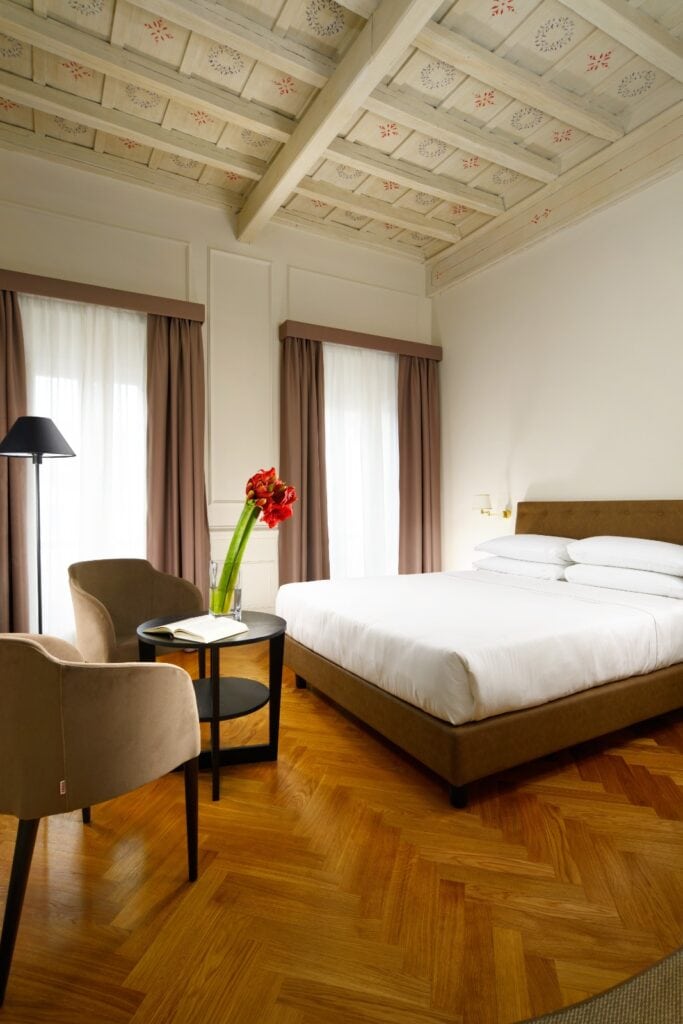 LUXURY EXPERIENCE IN THE HEART OF ROME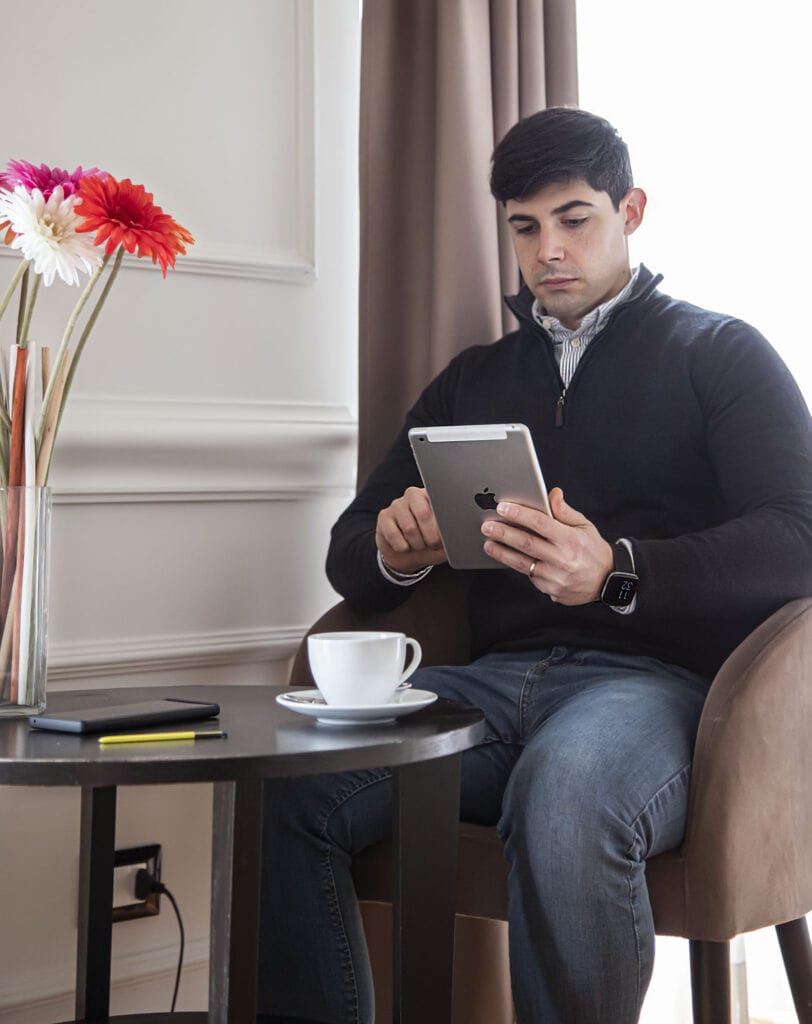 The Hotel integrates the spirit of innovation and technology with the warmth of traditional hospitality. Our operators are ready to welcome you every day from 8:30 AM to 06:00 PM.
In addition to the possibility to check-in and check-out independently, outside reception hours it is possible to receive immediate remote assistance, not from a virtual assistant or a bot, but from one of our operators, who knows our guests.
With our "Web Concierge" system
To reach us, just use one of our contacts or click the whatsapp button on our website which will take you directly to the chat with the Web Concierge. For in-house guests, simply use the number displayed at the reception or scan the QR-Code to access the chat directly.
For assistance on more complicated issues it will be possible to make a video call directly to the receptionist, and receive explanatory material and simple videos so that you do not have to wait even a minute and solve any problems immediately.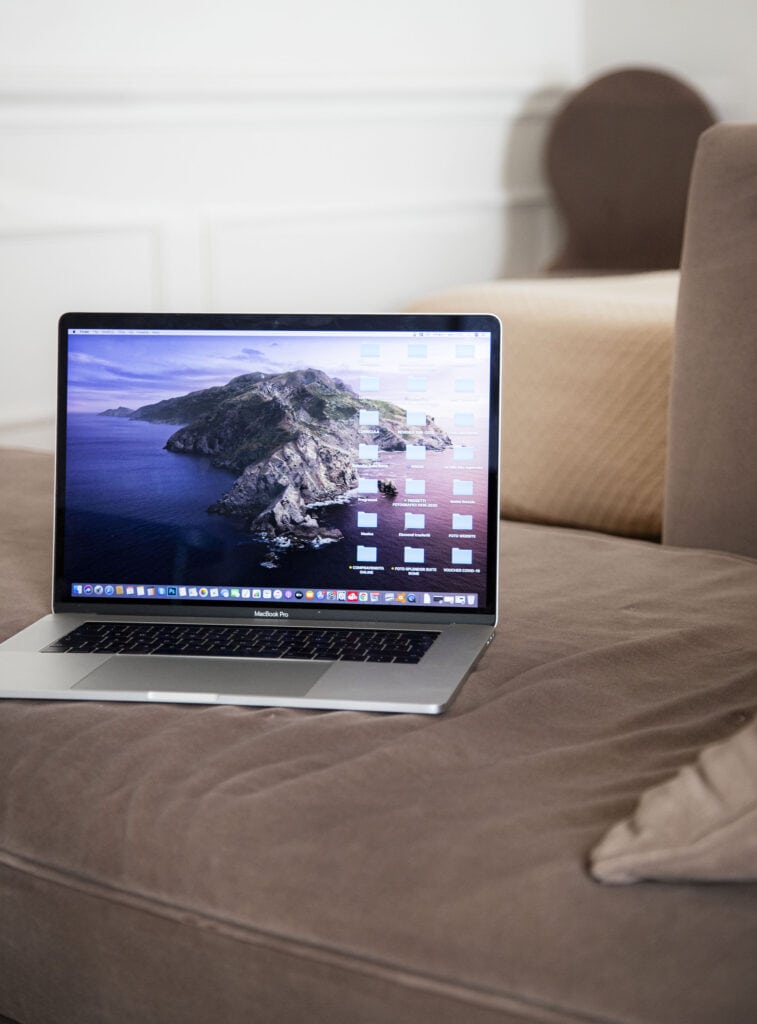 FIND OUT OUR NEW SPECIAL OFFERS
Take a look at all the surprises, gifts and packages we are organizing for the new year. Contact us for more information

Exceptional

Exceptional

Superb

Superb ☺ Excellent staff, big rooms, exceptional location ☹ Nothing all was fine

Superb

Exceptional

Superb ☺ Location is amazing. Suite is very convenient, with good check in video
Luigi Consales
2021-06-12
L'hotel è molto ben curato, pulito e vicinissimo al centro. il personale è attento, disponibile per ogni evenienza e, soprattutto, professionale. Lo consiglio vivamente!
Laura Ceccarelli
2021-03-25
Una struttura situata in un palazzo storico,al centro del cuore di Roma. Staff preparato e gentile!!
Gianni Adinolfi
2021-03-25
Io e mia moglie abbiamo soggiornato in questa struttura al centro di Roma per il nostro anniversario. Le suites si trovano in un palazzo storico, all'interno di una piazza bellissima, che dà proprio su via del Corso. Una delle cose che abbiamo amato di più, oltre alla camera che era bellissima ed aveva la vista, è stata la posizione. Ci siamo dimenticati la macchina per un week-end intero e abbiamo visitato tutti i luoghi più importanti del centro a piedi; si raggiunge tutto in massimo dieci minuti. Staff giovane e super disponibile, consigliatissimo!
Buona Luce Fotografia e videomaking
2021-03-25
Soggiorno fantastico! Ci siamo trovati veramente bene in questo piccolo Hotel. Le camere sono arredate in maniera elegante e moderna, e la pulizia è impeccabile. Dalla nostra camera si vedevano i tetti di Roma e la basilica che si trova nella piazza, lo abbiamo apprezzato tantissimo. Lo staff è molto disponibile ad ogni richiesta e curiosità, molto professionali e gentili soprattutto. Appena sarà possibile ritorneremo senz'altro
Cristina Barbara
2020-12-20
Soluzione perfetta per soggiornare al centro di Roma. Tutto raggiungibile a piedi. La struttura si trova al quarto piano di un bellissimo palazzo. Le stanze sono Pulite e curate in ogni dettaglio. Ad ogni esigenza c'è la pronta risposta di chi lo gestisce: due ragazzi gentili ed educati. Rispettate le norme anticovid. Il nostro posto a Roma!!!
Fantastico!!!
Daniele Mazzaro
2020-07-03
Una delle più belle strutture di Roma. Le camere sono bellissime ed eleganti.

Posizione impagabile La struttura è molto accogliente, la camera spaziosa e pulita. La vista eccezionale è sicuramente uno dei punti di forza. È senza dubbio un posto nel quale tornare durante il prossimo soggiorno a Roma.

tutto bene L'albergo è centralissimo, pulito, e la stanza era ampia e bella. il personale è cortese e disponibile e nonostante la piazza sottostante, non si sentiva alcun rumore. sicuramente terrò in mente questo hotel per il mio prossimo viaggio a Roma

bastianschaetzle
2020-06-30
Unique Spot! We had wonderful days in this mansion. The rooms are really big. The service is great and we could feel the special upsite of a boutique hotel. The area is ideal to discover Rome. We will come back again!

renatestensvold
2020-03-14
Fantastisk! Vi booket hotellet basert på alle gode anbefalinger her inne og angret ikke! Rommene var rene og fine, personale var utrolig hyggelig og beliggenheten var perfekt!! Nærhet til alle butikker, restauranter og attraksjoner. Ikke avhengig av taxi en eneste dag. Hotellet fikk med seg at jeg hadde bursdag en av dagene og ordnet en overraskelse på rommet med en flaske rødvin, nøtter, potetgull og et kort hvor det stod gratulerer mer dagen. Utrulig fint gjort. Anbefaler hotellet til alle som skal besøke Roma. Kommer definitivt til å booke oss inn her igjen.

Perfect location and too cute! My partner and I stayed at Splendor Suite when we had to rebook a last minute hotel - we are SO thankful we did! The room is within a 10ish minute walk from the Spanish Steps, Piazza Navona, the Trevi Fountain, and the Pantheon - what more could you want! The rooms were adorable and very clean with amenities like a mini fridge. Also, the check-in process was very simple. Not only was the front desk helpful but so were the managers of the restaurant right outside. Highly recommend if you are in Rome!

Half term rugby trip. 2nd stay at Splendour Suites. Rooms big, not 'suites' but large rooms, small reception area manned daily but not overnight. Huge walk up to 4th floor, but there is a lift. Located in a beautiful building, perfect location in a piazza with 2 restaurants and numerous coffee shops just seconds away. Minutes from all central shops, attractions. 10 minutes to Vatican. Microwave/kettle/fridge in small communal area. Don't expect hotel facilities but great for location, price, space and independence.

weekend perfetto Tutto splendido! Location fantastica a due passi dal centro, eppure nell'elegante tranquillità di piazza S. Lorenzo Stanza pulita, confortevole, perfettamente riscaldata Staff gentilissimo e disponibile per ogni esigenza. Ci hanno permesso di lasciare bagagli sia prima del check-in che dopo check-out. Ci torneremo di sicuro
Some of our last rewards!