CLASSIC ELEGANCE AND MODERN APPROACH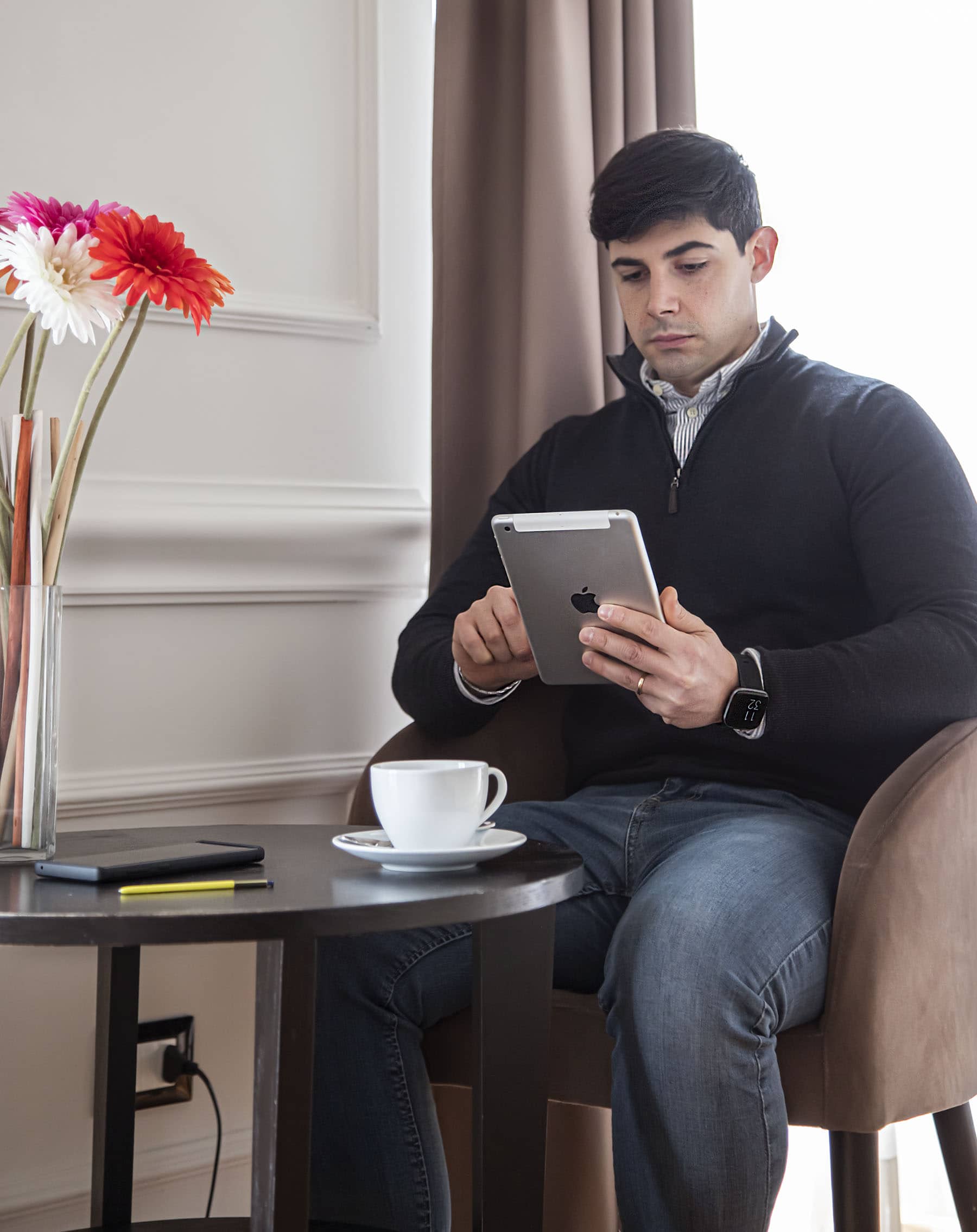 Experience in the Hotel sector that meets the attention for the customer and the ability to understand in advance what his needs and requirements are. Boutique Hotel also means this; fewer rooms, but more attention to detail.
Managing the hotel in a professional and technical way does not only mean being scrupulous in management control, but also guaranteeing guests a service that is up to and away from the forms of improvisation that are increasingly seen  in today's hotel landscape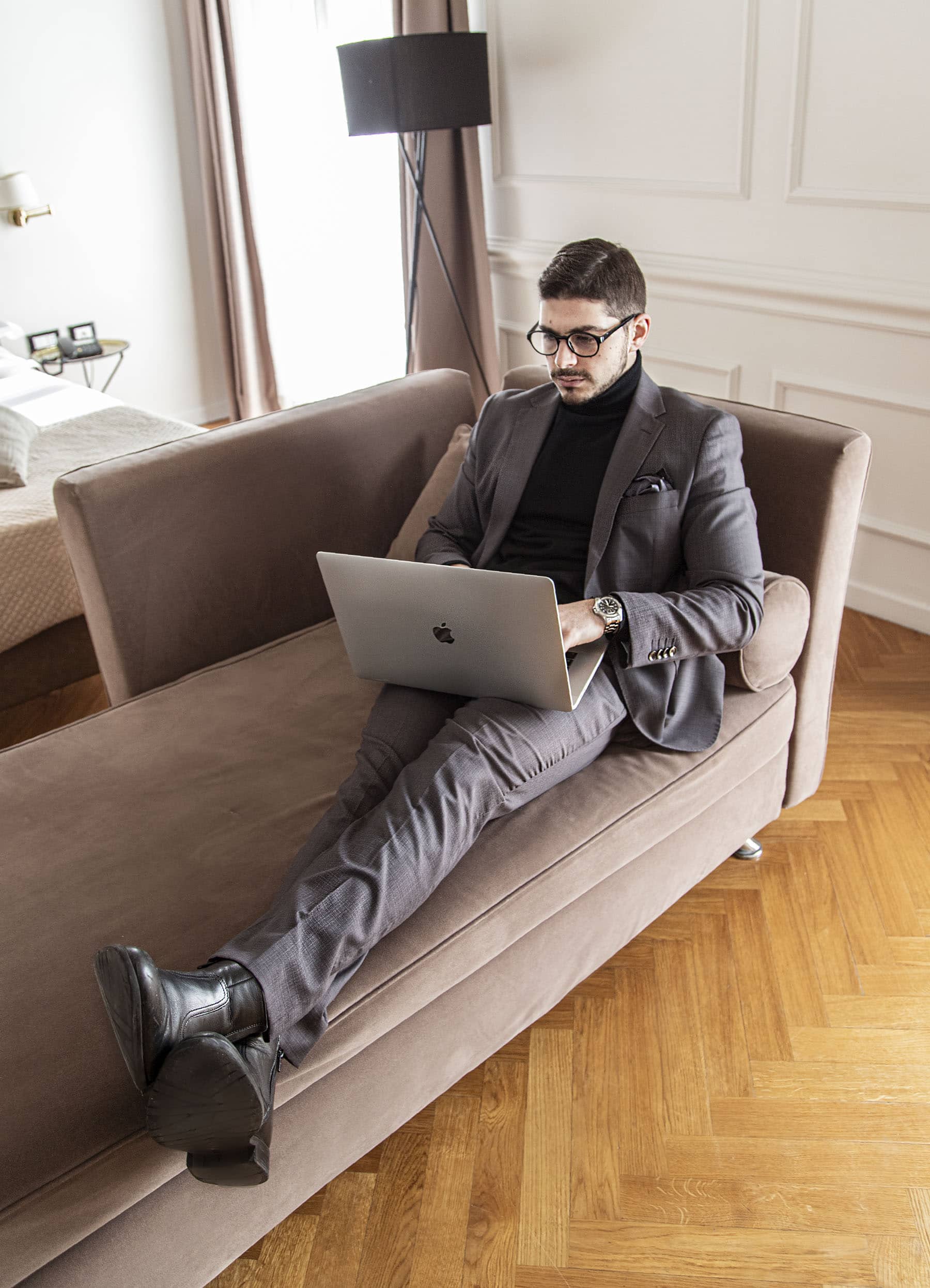 "Our goal has always been to make guests feel at home and at the same time make them escape and lose themselves in the magic of the Eternal City …"
"One of the things I love most about this job is the preparation of the Suites for the arrival of guests … I want them to be greeted by the warmth of the structure already at the entrance …"
"This is the secret of hosting. Making your guests feel welcome and at home. If you do it honestly, the rest takes care of itself …"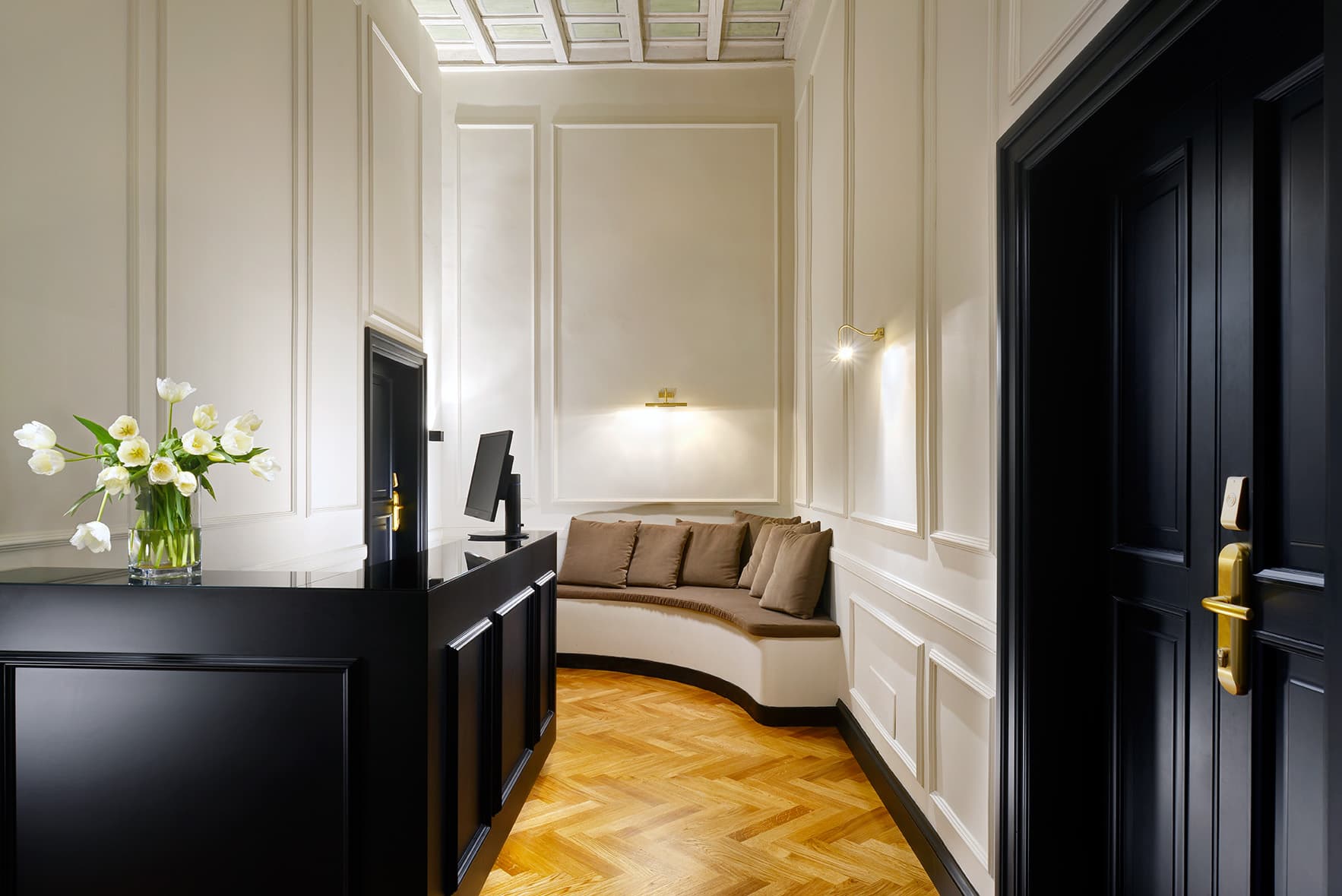 Exclusive hotel in the heart of Rome located in the most elegant area of the city: Piazza San Lorenzo in Lucina.
Our prestigious Suites are located in the high fashion area of Rome and are housed in a magnificent building dating from the 1700's, with separate access, just a few steps from the most famous cafe and well-known shopping streets of the city.
---
Our cozy rooms are all finished with elegance and style, thanks to the help of one of the most important Italian architects. They are designed for those who want to enjoy a luxury experience without sacrificing the feeling of being in a family environment, in a unique place in the heart of Rome.
The Suite are all well decorated: from the ceilings, made out with carved wooden beams to the solid wood floorings. High design bathrooms are equipped with all facilities and a quality Courtesy Set.
---
All the rooms are equipped with with leather headboards, antibacterical mattress, safe, private telephone, satellite TV 40″ HD with Sky multilingual, minibar, high speed Wi-fi, soundproofed windows and doors.
---
Last but not least, there are fresco paintings on the walls to bring a touch of classicism. Some rooms offer a superb breath taking view of Piazza San Lorenzo in Lucina and of the magnificent streets and roofs of Rome.