The Splendor Suite Rome Collection includes two apartments. Suite Experience Rome and Inn Lucina 35. These solutions maintain the spirit of hospitality that distinguishes us and many facilities, while offering different solutions, which adapt to all types of groups and travellers…
In the apartments you will find many services and amenities. In the bathrooms, for example, you will find quality courtesy sets, which will be guaranteed for the duration of your stay
In each apartment the attention to design and detail has been obsessive, with a choice of furnishing components and materials.
Spacious and comfortable bathrooms, equipped with quality linens, courtesy set, hairdryer, body products and more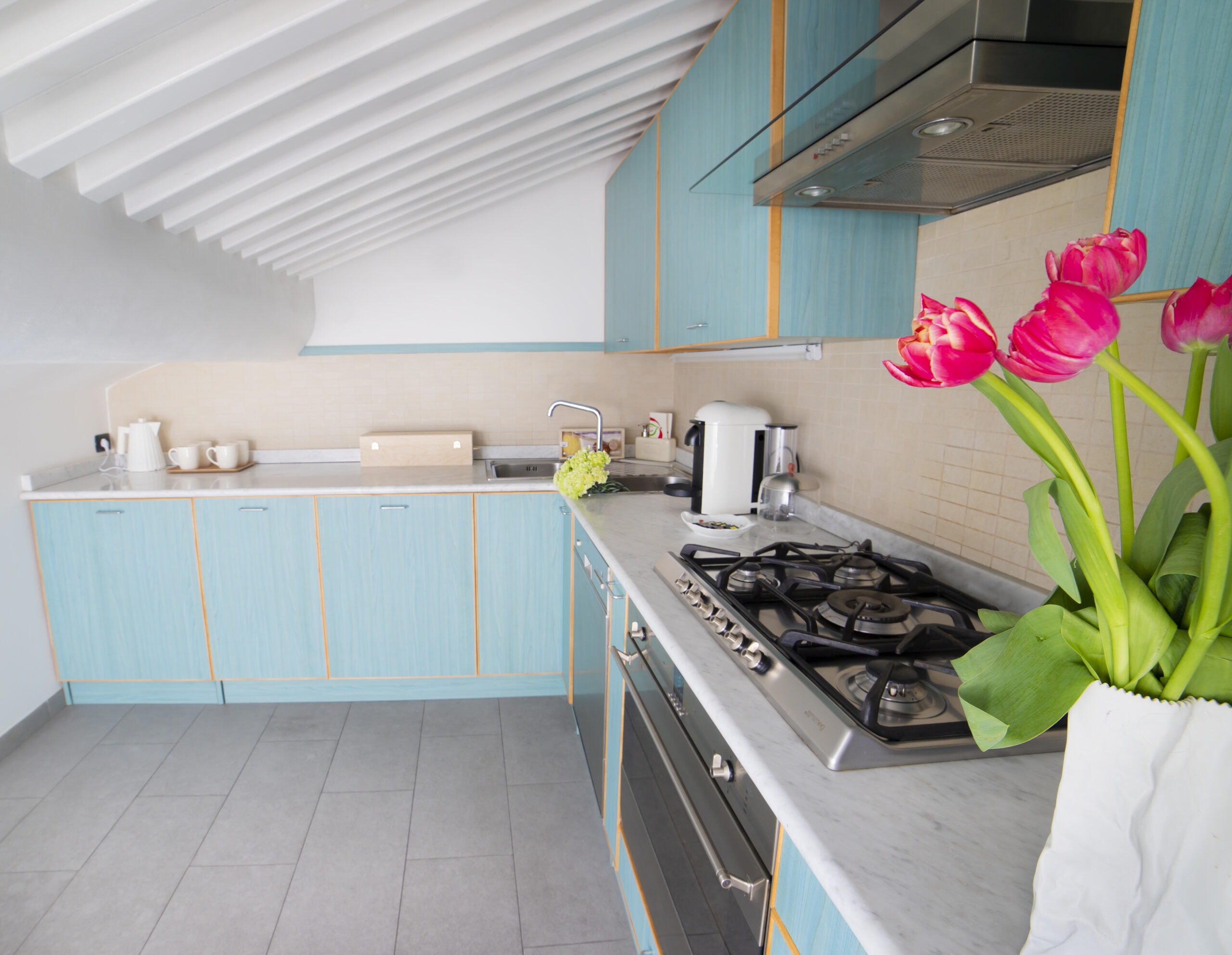 Both apartments have a full kitchen. This environment is separated from the living area of the house, differentiating itself from the multitude of locations that offer kitchenettes. Inside the kitchen you will find all the appliances, such as oven, microwave oven, coffee machine, dishwasher, washing machine, refrigerator and stove with relative crockery.
Inside the living area, you can enjoy delicious romantic dinners cooked by you, together with the people you love or bring from nearby and renowned restaurants, with a very simple express delivery.
Our staff will be able to provide you with many top quality local products, with which you can cook delicious dishes. Oil, salt, sugar, pasta, fresh tomato puree, snacks and drinks inside the refrigerator.
In our special location, you can also decide to have breakfast outside, in the open air, enjoying the beautiful days and the view of the enchanting marvels that only Rome can boast.
Suite Experience Rome boasts of an astonishing size, far superior to the average of the apartments in the area. More than 140 square meters make it with its large and bright spaces, perfect for those who want to enjoy their stay in comfort but also for larger groups. Inn Lucina 35 is a different solution, with its size of 90 square meters it manages to be very versatile and adapt both to small groups or couples, giving a more intimate stay, and to slightly larger groups.
Large and spacious bedroom of Suite Experience Rome, suitable for 2 to 4 people, with a double bed and two singles.
Bedroom of Inn Lucina 35, equipped with a double bed, armchair, television and walk-in closet and bathroom inside.
Both apartments can accommodate from two to five people, with the configuration of a double bed plus three single beds.